Lovely redhead Brittany Snow looks really adorable with her curves just barely hiding under this green outfit - and look at that lovely bust ...
This former blond (and she was a brunette once too) is currently redhead, and we are so glad about that. She is best known for her roles as Meg Pryor in American Dreams, Daisy Lemay in Guiding Light, Kate Spencer in John Tucker Must Die, Amber Von Tussle in Hairspray, Donna Keppel in Prom Night and Jenna Backstrom in the NBC legal drama Harry's Law.
Here's a couple of pictures of her as redhead: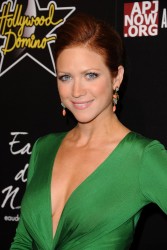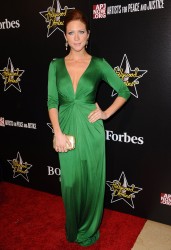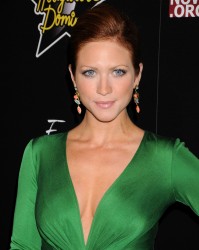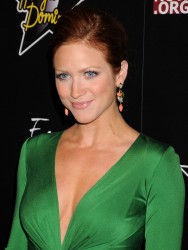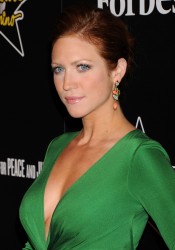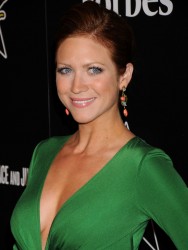 Snow recently appeared as a series regular in the first season of the legal drama Harry's Law as Jenna, which premiered on January 17, 2011, created by David E. Kelley. Snow returned as a recurring character in the series for season two.