Latest issue of
InStyle magazine (thats March 2011)
is a real have-to-get-that for all redhead fanatics everywhere - it has some really really awesome pictures of the lovely Redhead Goddess
Julianne Moore
. What a beauty. And shape - those legs seem to go on forever.
As for this beauty's career and work, the word is that Julianne is all set to join
Roberts De Niro
and Paul Rano in a movie called another night. Also, in Innocence, vampire -themed thriller , directed by Hilary Brougher, will star Abigail Breslin opposite Julianne Moore. I just hope she will be playing
vampiress
in that one ...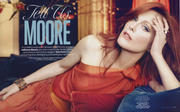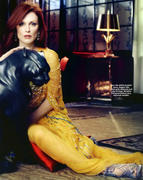 And btw, you can get the magazine by
ordering it from Amazom here
.